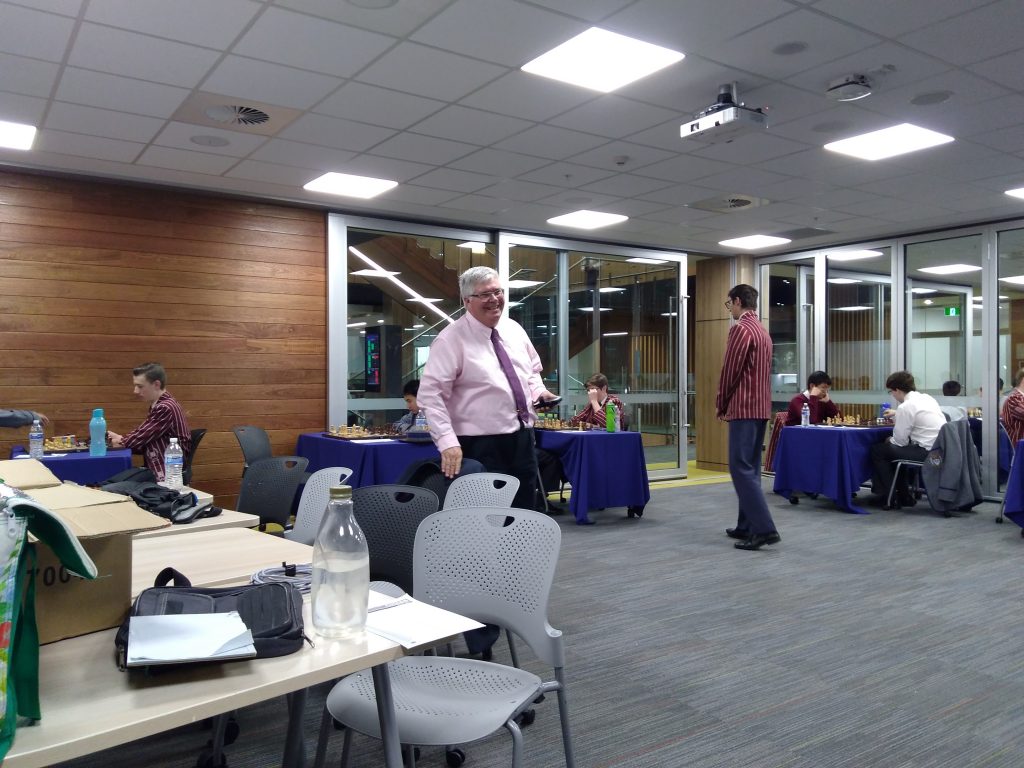 The impresario of Churchie Chess – Max Condon
Round 5 home game saw Churchie matched against Ipswich Grammar. The Premier team won 4-0 and the Senior team had a 3-1 win – the results in no way reflect the competitive nature of the games.
—–
GPS Round 5 ACGS v IGS games.

Click here to open in a new window
Click here to use the DGT viewer
Click here to Download the Tournament PGN file