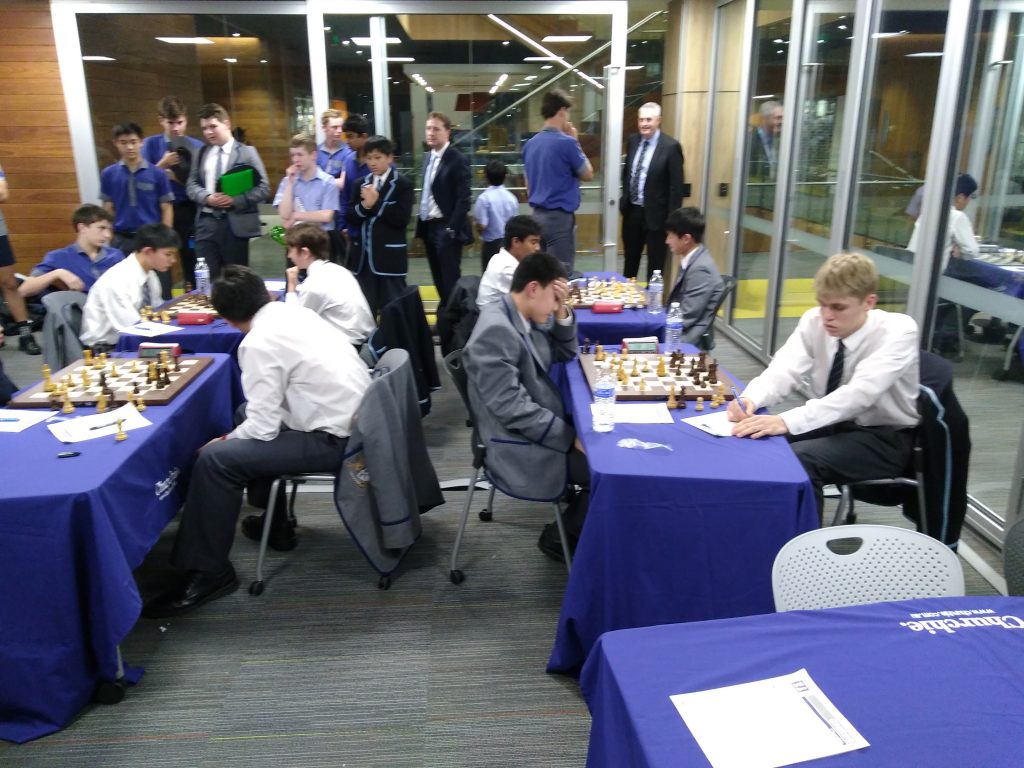 Round 3 of the 2018 GPS matched rivals Churchie and Brisbane Grammar.
The Premier division saw a very close tussle, and ended in a Churchie win 2 1/2 to 1 1/2 The Junior team had an emphatic 4-0 victory.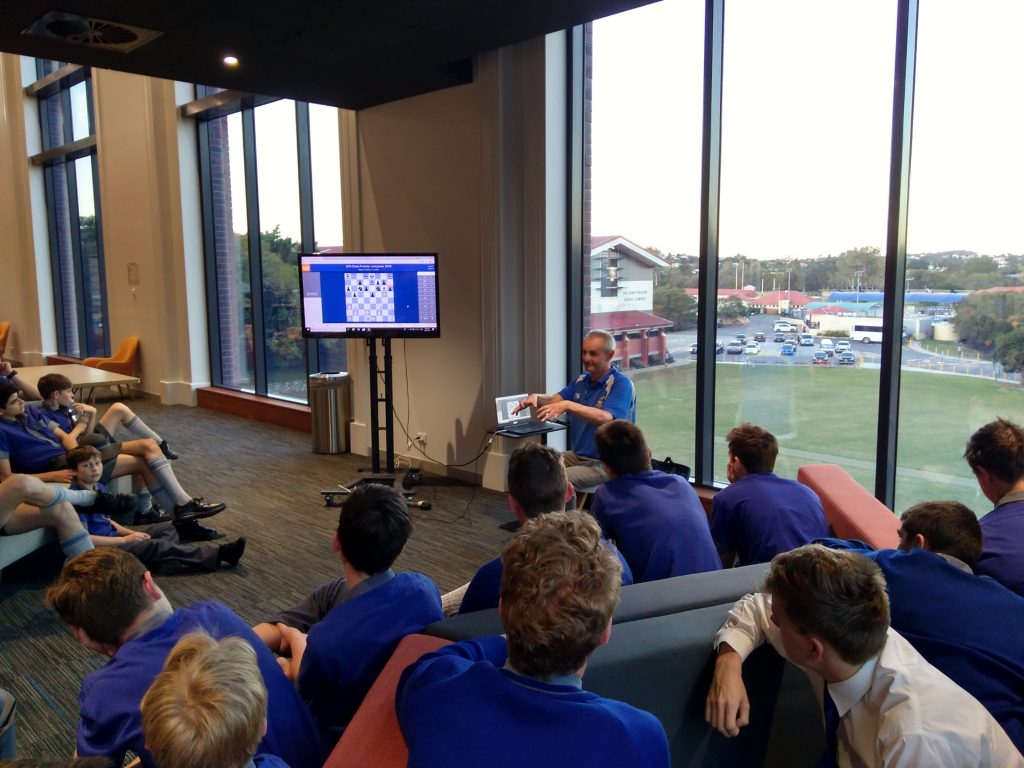 IM Aleks Wohl provided commentary on the live broadcast, and fielded questions for the 2 hours of the match! This new innovation was so popular that it was kneeling room only.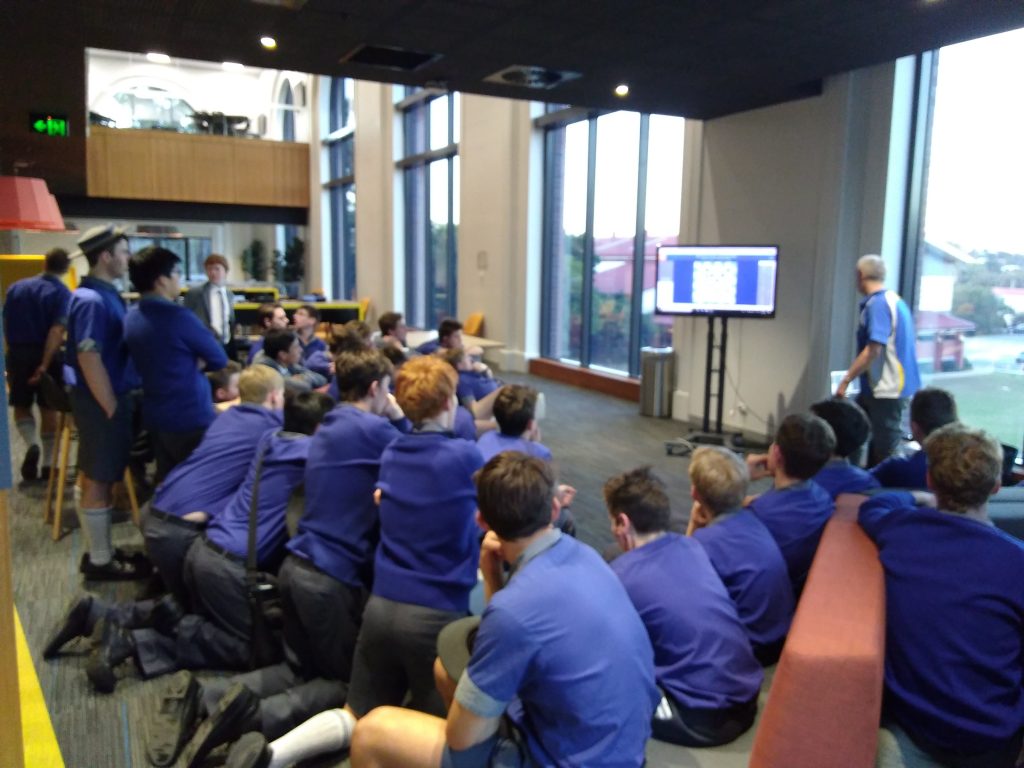 —–
GPS Round 3 ACGS v BGS games.

Click here to open in a new window
Click here to use the DGT viewer
Click here to Download the Tournament PGN file