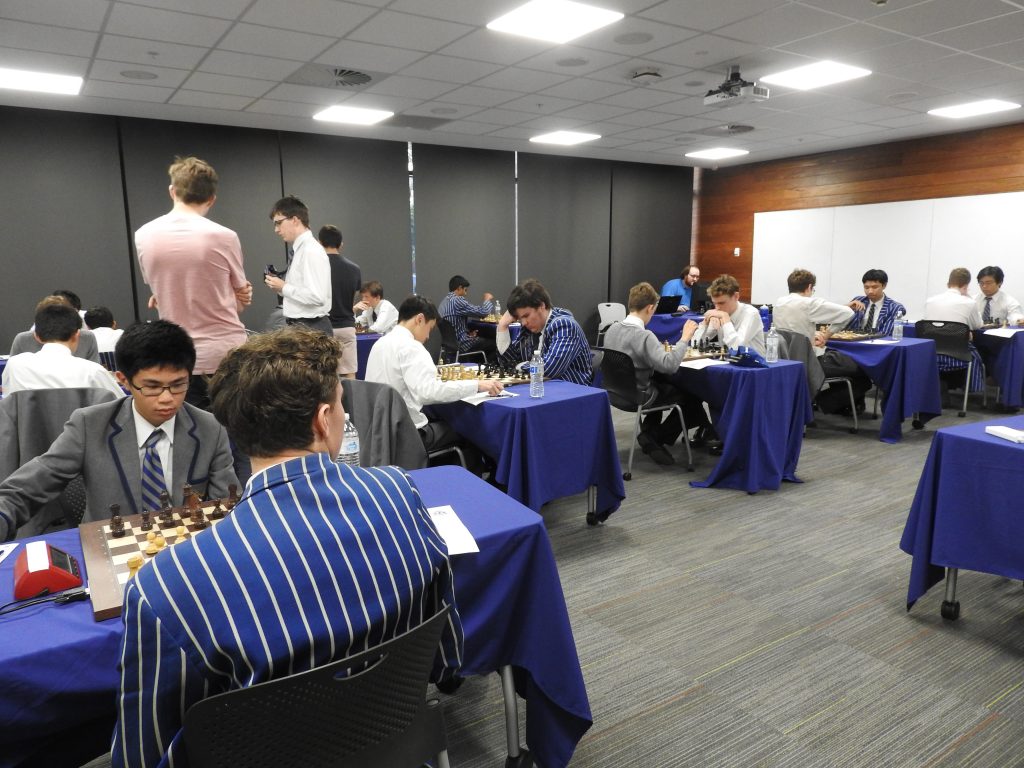 Round 8 saw Churchie play Nudgee at home – and Churchie had an emphatic 11 out of 11 teams win.
Congratulations to the Premier Team –  this was their 20th consecutive team win in the GPS competition since Round 4 2016.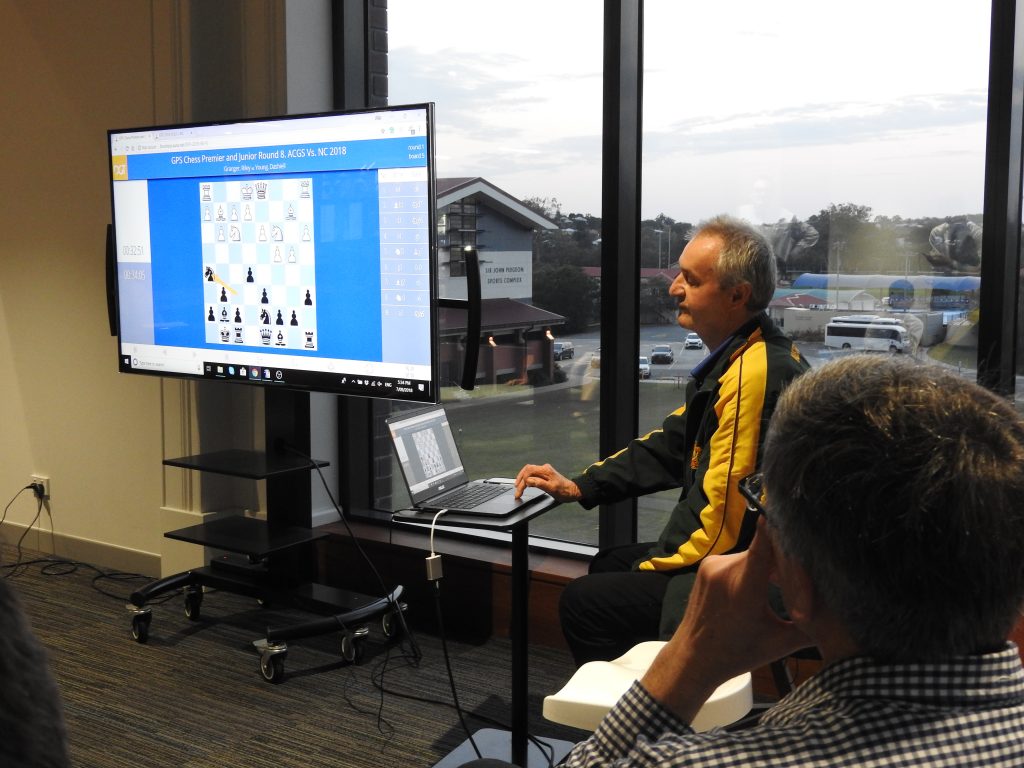 IM Aleks Wohl's popular live game analysis continued in Round 8 – He also interviewed the players on the live-stream as their games concluded.
—–
GPS Round 8 ACGS v NC Premier and Junior Team games.

Click here to open in a new window
Click here to use the DGT viewer
Click here to Download the Tournament PGN file
—–
GPS Round 8 ACGS v NC Senior Team games.

Click here to open in a new window
Click here to use the DGT viewer
Click here to Download the Tournament PGN file