Churchie Chess's favourite son has come home for an evening!
GM Dr David Smerdon introduced his newest book " The Complete Chess Swindler: How to Save Points from Lost Positions "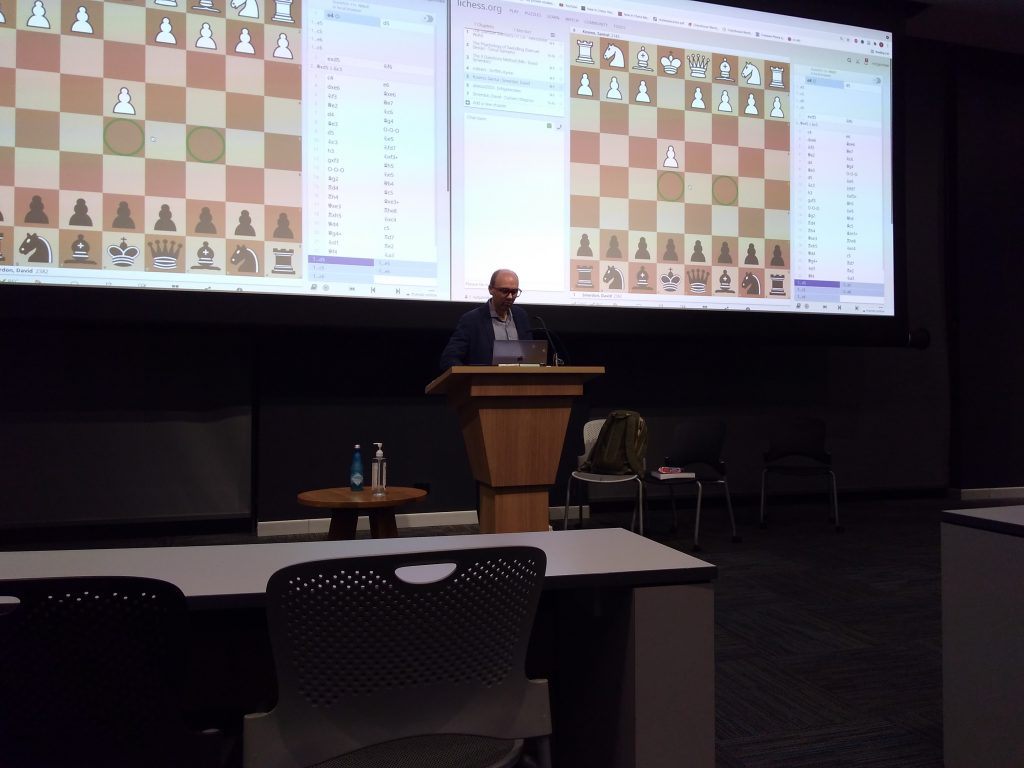 David had an informal chat and a Q & A with the Churchie Chess 2021 teams in the Centenary Lecture theatre for 45 minutes; and after snacks David introduced "Swindler" to the general public. He also shared some experiences of being a traveling Chess Grand Master.
David had a wonderful reminise on another favourite Churchie visitor GM Timur Gareyev. They had shared accommodation in the World Juniors 2002 in Goa – a tournament won by Levon Aronian.  ( Another link to Churchie, with Coach IM Alex Wohl acting as GM Levon Aronian's second in Bilbao )
David also shared a master swindle by Timur from the US Champs 2019…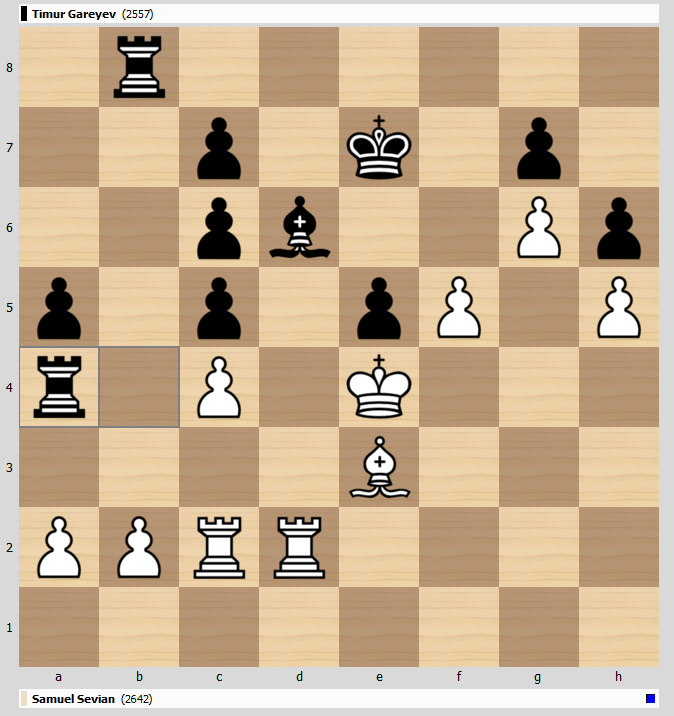 Timur has just played 30 …Ra4 trapping his rook!
Samuel Sevian played the natural 31. a3 and the engines give Sevian about +6
One line that Timur had in mind was 31…Rb3 32 Rd3 ..Rxb2 33. Rxb2 Rxc4+ 34. Kf3 .. e4+ forking K and R – but Sevian saw this and played 33 f6+ .. Kxf6 34. Rxd6+ .. cxd6 35 Rxb2 .. d5+ 36.Kf3 .. Rxa3 leaving Timur with 4 pawns for the Bishop.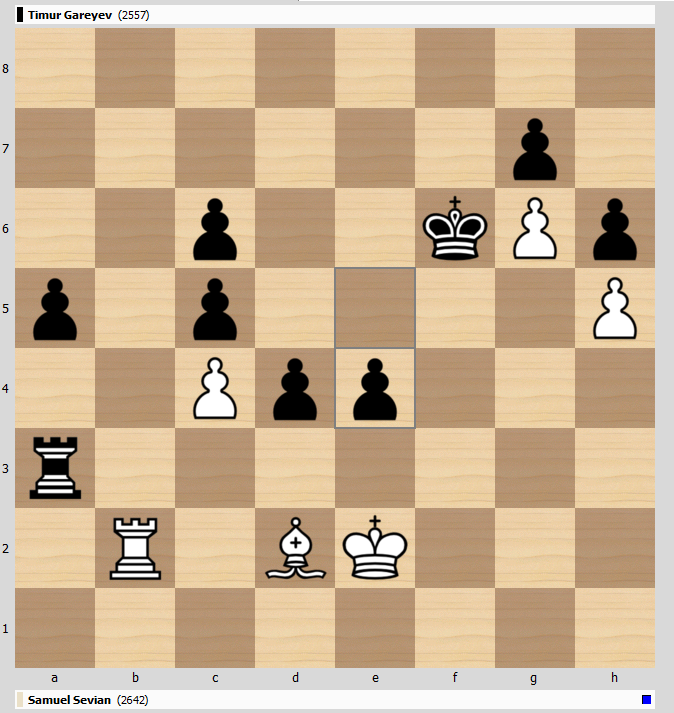 A wonderful night with David Smerdon!
Here is a link to his book… The Complete Chess Swindler