Congratulations to Dusan Stojic – the new Queensland Chess Champion!
Dusan becomes a dual state title holder by adding the Queensland 2018 title and trophy to his 2010 Victorian Championships victory.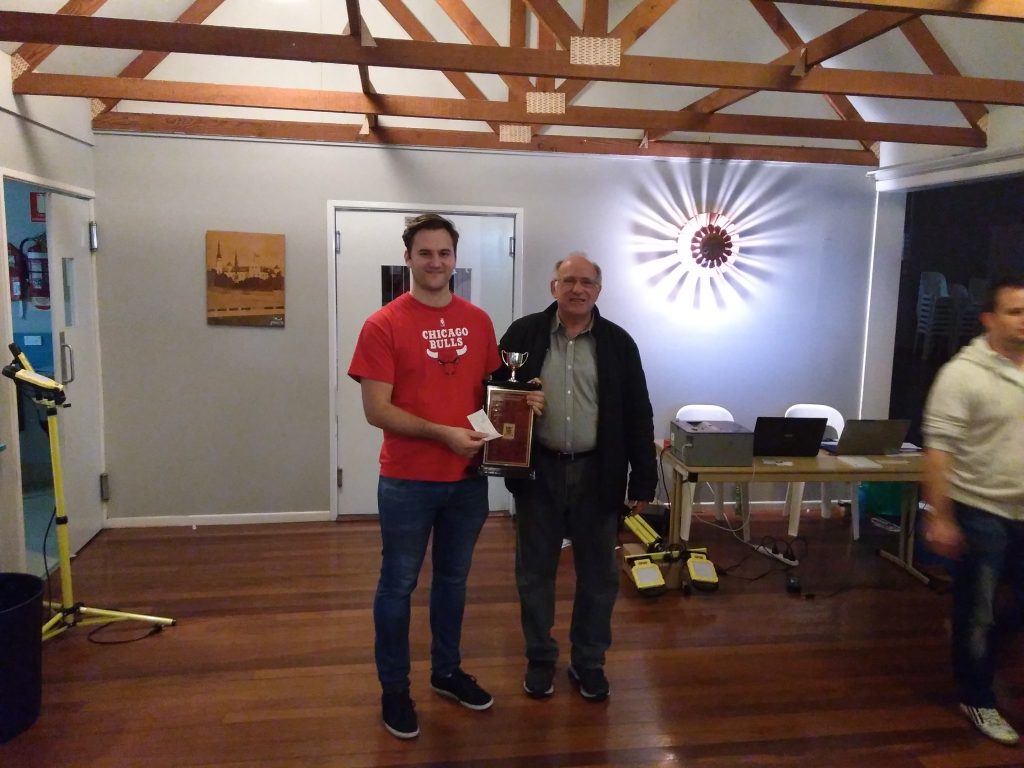 Dusan was chasing YI Liu for the last 4 rounds following his loss to Yi in Round 5 where Yi secured an extra QP on move 30. However, Tom Maguire's Round 9 defeat of Yi Liu opened the door for Dusan, who overcame Tony (Junhao) Zhong to secure the title by a 1/2 point.