If you have used Livechess Play before May 2020 you will only need to complete steps 2 and 3
This is a 3 step process to allow you to securely access the Livechess platform.
Register
Validate
Create
1. Register
Click here to register for a Livechess Play Group account.
You will see the following screen…please fill in all marked fields and then click "Submit"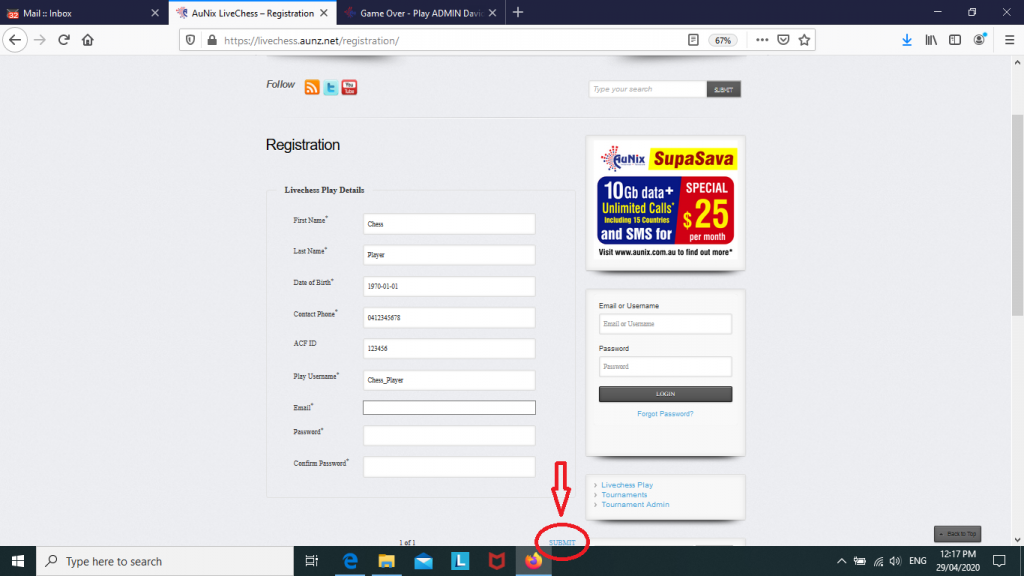 2. Validate
Once your info is checked and approved you will receive an email to your nominated address. Please be patient as this step is not automatic – an administrator needs to manually check your details and approve your account. Once you receive a reply mail, please click on the link in the email to enter your account.
Please use your email address and password in the login field on the right hand side of the page.
You will then see the following screen, click on the livechess play link.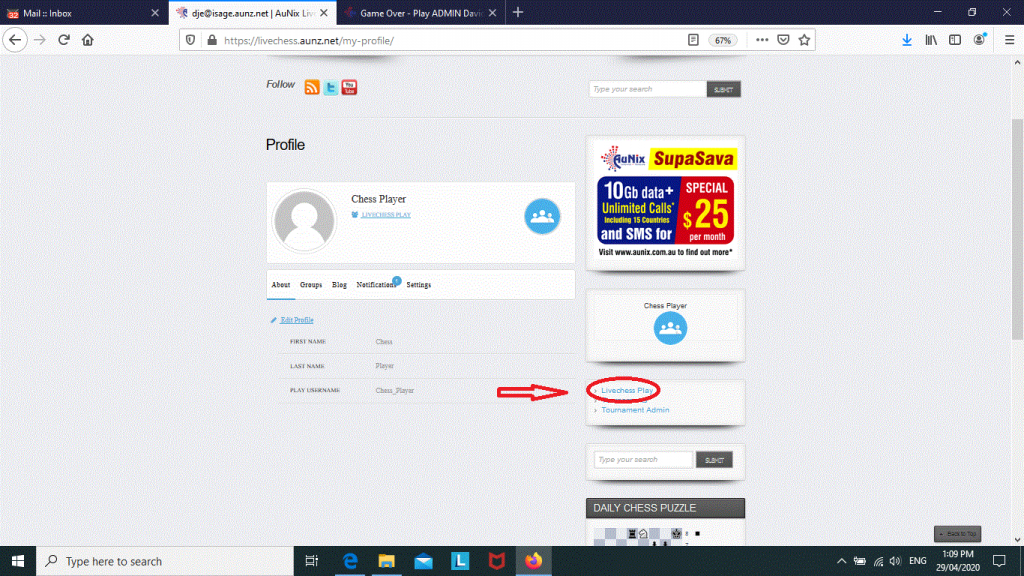 3. Create
Use the link in the above picture to enable your Livechess Play account (OR CLICK HERE) – this step keeps your password private while enabling you to access interactive forms used in tournaments paired with the swiss system.